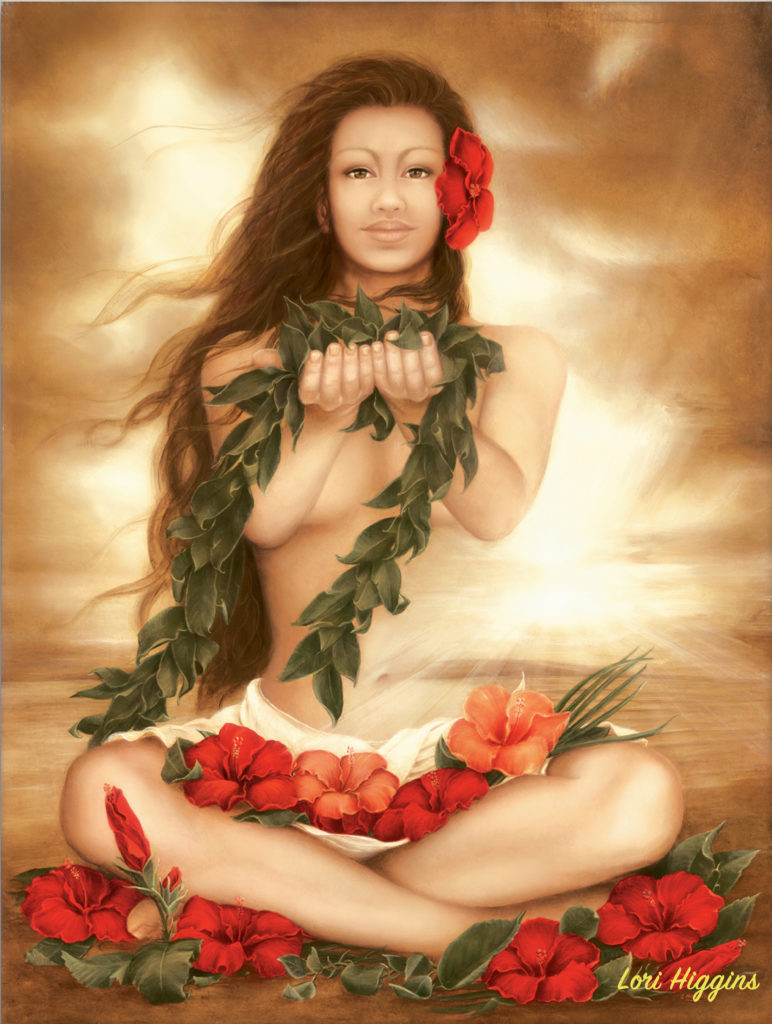 Rhythms of the Earth
We offer One-Day Immersions in addition to multi-day retreats. The focus of a Walking Wisdom Immersion is experientially deepening into your recognition of a greater realization of who you are. This inner exploration is accomplished via experiencing organic garden spaces in a new way, one in which we FEEL and re-cognize our connection with, and the vibrancy of, the abundant plant life, thereby a greater awareness of the quality of alive organic foodstuffs, co-creating a shared meal preparation from the offerings of these gardens, experiencing connection amidst Nature in a local forest resting on the shores of our dormant volcano – the largest on our Earth Mother – Haleakalā, in-depth sharing created during Circle Coaching and circling outside 'round the fire under Father Sky.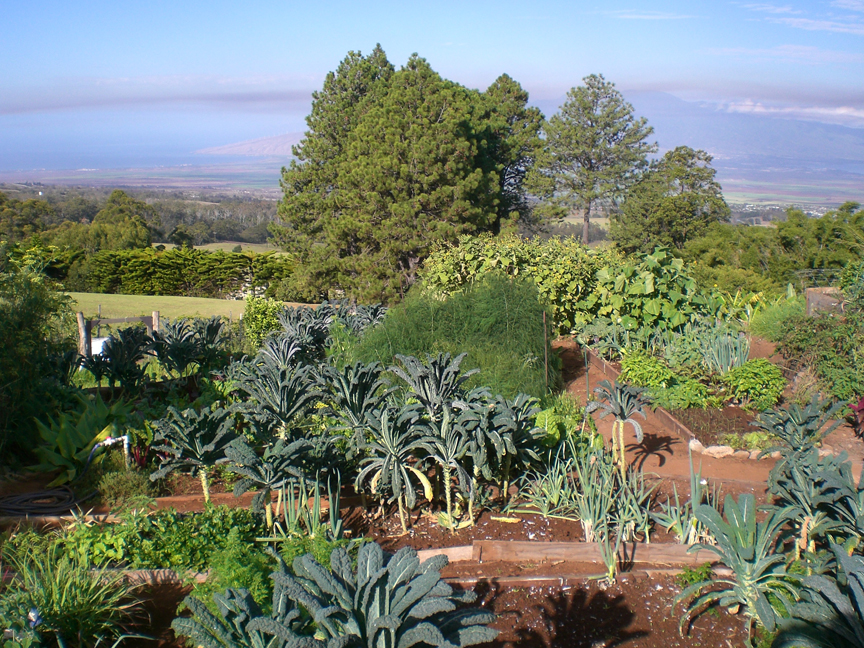 Wanna experience life from a new perspective? Come visit us on the farm, Makana 'Āina is her name, Hawai'ian for "Gift of the Land." And, that is exactly what she offers, her organic gifts for our very health.

One of the emphasis of the Immersion is building relationship with alive foods grown on a small organically tended farm. This includes connecting with, and harvesting fruits and veggies from the gardens and 'āina (land), preparing raw and gently cooked foodstuffs, all the while recognizing the quality of vibration of the foodstuffs which we are utilizing.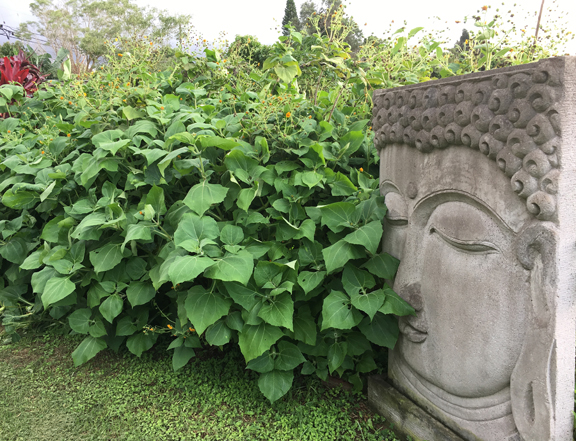 A Day of Immersion Includes…
Farm breakfast during which time we chat about the unfolding day.
Getting to know a garden – connecting with the 'āina (land) & abundant vibrant flora.
Participation in creating a garden-fresh, alive-food, high-vibration meal. What does "alive food" mean? Come play with us and learn.
enJoying that garden fresh meal accompanied by the garden's fresh cold-pressed juice via our Norwalk juicer.
Local forest visit where we walk amidst the "Standing Ones", playing in the forest (do you remember how to "play"?), exploring lava tubes, all with the intention of tapping into our inner-child and acute connection with Nature.
Afternoon Coaching Circle during which time there is intimate sharing regarding what was experienced throughout the day of this alternative life-style. We explore each participant's choice of their "take-away", one that may be implemented in their current home and community.
Light dinner
Fire Circle where we give Gratitude for the day's gifts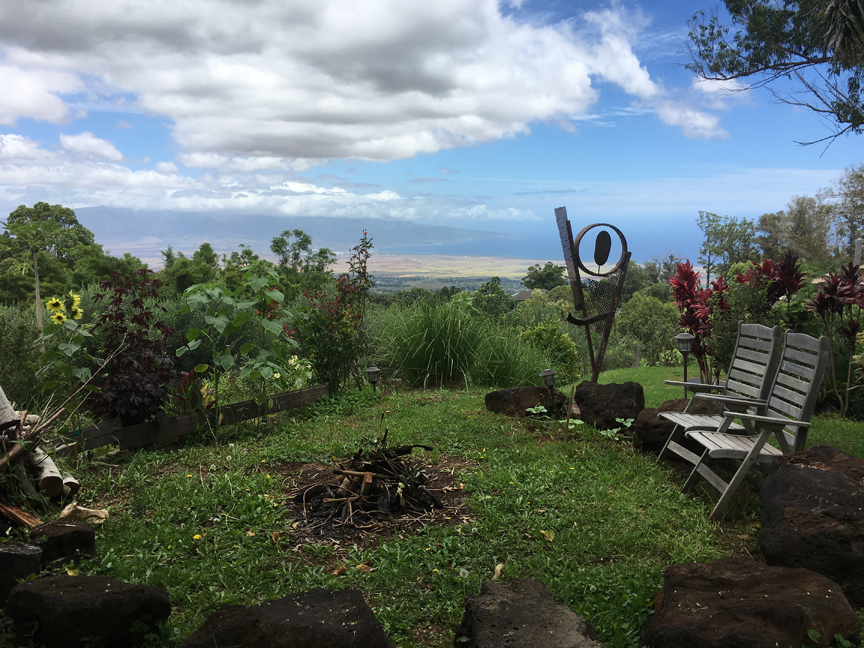 All foodstuffs offered during the immersion are organically tended, sourced locally, and gluten-free. Every effort will be made to accommodate those with special food requirements.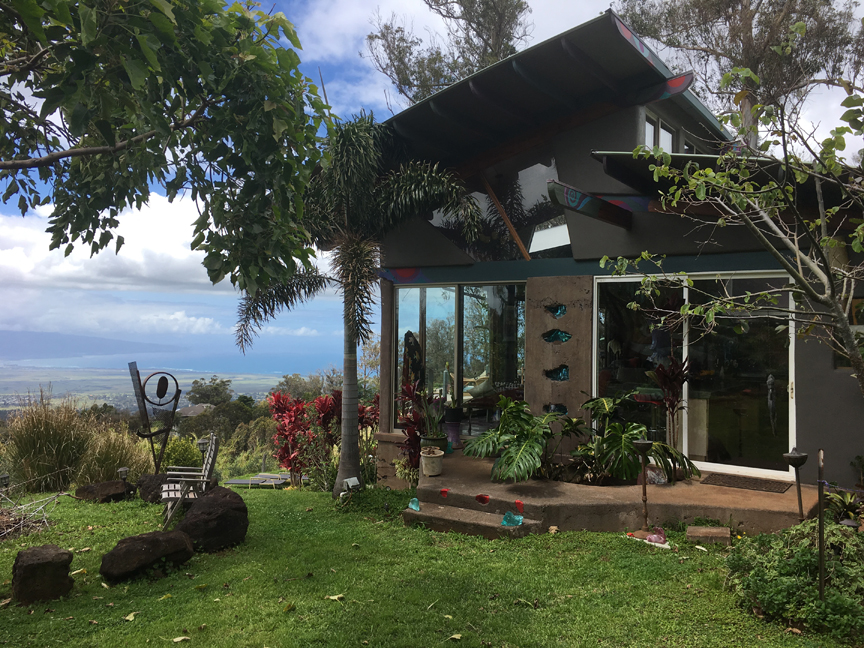 ---
One-Day Immersion Pricing:
$495 – one person
$395 per person for two or more

One full day immersion including 3 organic farm-to-table meals, farm experience, garden play, organic food preparation, enchanted forest visit, deepening into the self amidst the Coaching Circle, evening fire circle under the stars overlooking bi-coastal views of Maui in addition to 3 other islands in the Hawai'ian chain (weather permitting).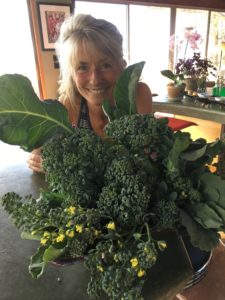 For further inquiries and booking, contact us.
---
If you focus on the hurt, you will continue to suffer.
If you focus on the lesson, you will continue to grow.
–Siddhārtha Gautama (Buddha)
---