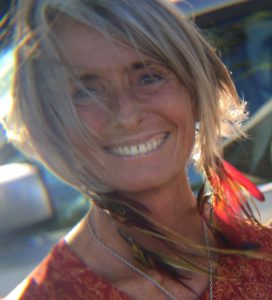 I lived a fairly normal, albeit at times typical-American-style dysfunctional life, until my 50th time 'round Father Sun. I have 2 Beautiful children and after 3 marriages, decided no more for me. I have experienced a number of addictions.
The desire to "check out" emotionally via addictions changed one day shortly after my 50th birthday when I was graced with a heart-opening awakening experience that lasted most of one day. My life has never been the same since. A few weeks later, I quit my high-paying, high-stress IT job, gave back my house to the bank (it was 2008), packed 3 suitcases and moved to Maui, my Love's (now partner) home.
Since being here on Maui, I have never looked back to my old life except from which to learn how I now intend to do things differently. Where I was afraid to be alone, I now embrace alone time recognizing the power of meditation and internal quiet. Where I was sitting at a computer all day in a cubicle, I now had my hands in Mother Earth preparing for our new garden beds. Where I led with my head, I now endeavor to follow my heart. Where I had no friends, few to whom I could genuinely relate, I now interact with an entire Community of like-hearted souls. Where I was frightened of anyone truly knowing who I was, I now allowed (this is an on-going process) my loving BEingness & unconditional love to shine. Where I was concerned with ownership & things, I now embrace simplicity, minimalism, less-is-more. Where a hug was given with the upper body barely touching, a hug now consists of the full body embrace. Where I loathed myself, I was learning to unconditionally love & accept. That acceptance included the recognition that all that I had created, and was, in my first 50 years in this incarnation, brought me to this moment where I recognize my compassion, understanding & wisdom.
There have been a number of books that have assisted in this Awakening, books written by Eckhart Tolle, books with channeled verse from Yeshua ben Joseph, numerous channeled books via authors such as Carla Rueckert & Barbara Marciniak, just to name a few. These have been assistive, yet the true knowing comes via tapping into our own connection with Infinite Intelligence.
My intention with my coach offering is to share alternative ways of looking at, and learning from, life's little dramas. If one accepts that we create them, the obvious questions are then: What am I to learn from this experience? What is my soul wanting to offer to me for greater self-awareness? There is no right or wrong in this. There is only one's truth. When these dramas are created in our experience, it is our choice as to what it means. It may very well have a different lesson/blessing for you than it does for me.
Listen. Listen to that quiet inner voice of your heart, revealing truth.
May this offering assist in freeing us from negative thinking patterns and thereby victim mentality. If this is the case, I have gratefully fulfilled my service 🙂
~Jeannette, CPPM, NCC, ACC
(CPPM: Coaching for Personal and Professional Mastery Program)
(NCC: Newfield Certified Coach)
(ACC: Associate Certified Coach)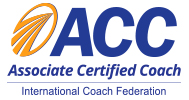 It is my desire and joy to offer safe unconditionally loving space in which to share life experiences as we discover meaning and value via the following:
Posing of insightful questions creating the opportunity for you to find and experience your own truth
Discovering body dispositions and their associated energy patterns
Sharing meditation techniques
Yin Yoga
Visits to inspiring and energetic spaces on the magical isle of Maui
Experiencing the subtle, yet profound sensations from eating freshly harvested organic alive foodstuffs
Coaching within the Coaching Circle, Retreats & Immersions, & One-on-One amidst the architectural majesty and sacred space of a uniquely designed space having bi-coastal island views of Maui, Hawai'i overlooking 4 islands.
My Areas of Experience are:
Practicing Unconditional Love
Practicing Equanimity
Healthy Practices for Body, Mind, Soul
Divine Feminine (ability to receive)
Seeing the Perfection of all Relationships
Addiction
Food is Medicine
Vipassanā Meditation
Yin Yoga
Connection With Nature
I consider these areas as my key experience as these all have profound meaning for me be it integral within my past, and therefore my path, or inherent to my awakening insights & understandings.
---
When I let go of what I am, I become what I might be —Lao Tzu
---