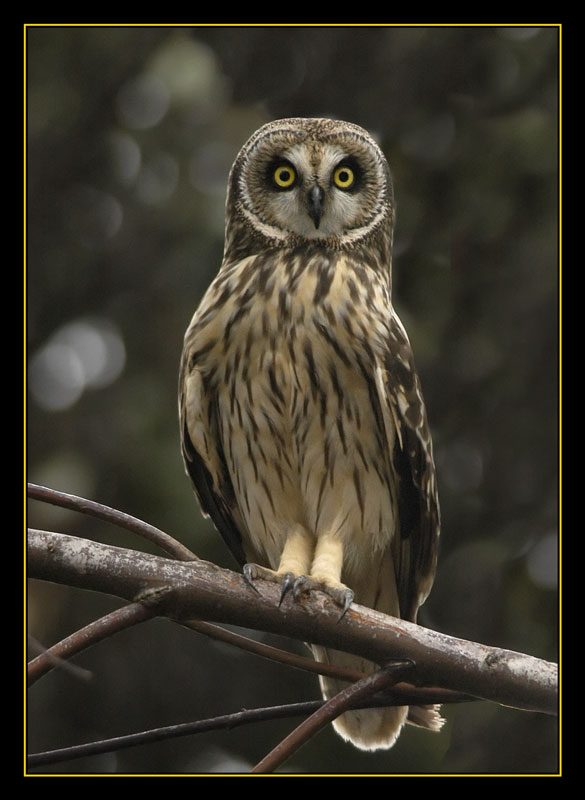 Hawai'ian Raptor. 
Preternatural. 
Diurnal. 
Island bound. 
Soaring above. 
Silent in movement. 
Graceful in flight. 
Mighty in prowess. 
~ 
'Aumākua. 
Spirit animal. 
Guide. 
Reminder of that which is Real with a capital "R". 
Demonstrator of our connectedness with Nature 
And thereby, All That Is. 
Remembrancer of the missing one, 
The one who enclosed 
A pair of wings within a glass case 
Honouring the One You Are. 
~ 
Long strong strokes of feathered arms 
Carry you silently and swiftly 
Through the ever-changing cloud-scape of Haleakala's crater. 
Maneuvering Halemau'u, 
We eye each other with unexpected proximity. 
Gazing in Awe, 
Peering directly into each other's eyes, 
Amidst your lofty flight and my grounded presence, 
We greet. 
~ 
Haleakala. 
One of those once-in-a-lifetime magical days, 
Amidst beLoveds, 
Channeling amidst the energies 
That only Haleakala can exude. 
You appear again and still again. 
With aging recollection, 
This one counts six sightings. 
Six of you all in the span of one day upon Haleakala's shoreline. 
Was this a foreshadowing of what was yet to come? 
~ 
Not long thereafter, 
Daughter-in-law to-be, 
Visiting shortly after we first meet this lifetime 
While searching  
For what was not to be found. 
We three, Andrew, Alison and I,  
Watch 
As you land on lanai post 
Not more than 15-feet in proximity. 
Holding us in Awe 
Of your magnificence, 
We gawk  
Through the massive glass doors 
At your grandeur. 
Jaws drop 
With the meaning we place upon your presence, 
That the one who is missing,  
Who shall not be found, 
Is amidst us, 
Whether on this Earthen plane or other, 
Her spirit soars, 
As we honor the presence of one so near and dear. 
~ 
I vow to learn to channel, 
Make plans to head to Louisville, Kentucky, 
To visit a legend, 
The one who channeled The Ra Material, 
Law of One, 
To learn from a heroine, 
A mystic Christian, 
A gift 
Extraordinaire. 
Speaking to my Love on the phone 
From our li'l cottage prior to departure 
You fly across my window-scape 
Confirming my chosen path. 
~ 
In the forest 
Recording Walking Wisdom's coaching wisdoms 
You pass overhead during chronicling, 
Your presence prompting me to feel 
Once again, the support 
For that which I am passionate about offering. 
~ 
Sunday morning,  
Having arisen early, 
Gazing at Mars ascending the Eastern horizon. 
Verifying with the all-knowing iPhone. 
On the small screen 
I spot just below Mars, 
Arcturus, 
And wonder if it is "known" that 
Arcturus is my 6th chakra identifier icon? 
You!  
You swoop overhead! 
Reminding me that this,  
All of this, 
Is my creation, 
And that you are here to prompt me with  
Auspicious, 
Stupendous timing, 
As I know there is no such thing as coincidence. 
~ 
Overlooking Q'uo Garden, 
Reminding myself that this space was named 
For the wise owl, 
The wise one,  
That Q'uo is. 
Under a setting sun, 
Conversing with one who calls himself, Nature, 
Having recently joined our 'āina Community, 
We discuss utilizing Gestalt therapy 
To ease pain around familial relations 
As Nature feels reminiscent of son-energy, 
And he claims that I feel remindful of mother-energy. 
Nature exclaims and points, "Is that really …..?" 
You! 
You swoop across the viewscape 
Astoundingly parading before the both of us. 
We eye and behold your majesty 
As you soar southward out of view, 
Affirming for us the Gestalt that is ahead. 
Nature claims Pueo as his 'Aumakūa. 
Unbeknownst to either of us, 
Pueo is spirit animal for each. 
Some coincidence? 
I feel not! 
~ 
Freedom of flight. 
Soaring Grace. 
You bear the majestic beauty, strength, and power 
Of the 'Aumākua. 
Beyond Grateful am I 
For the visitations, 
The guidance, 
The continual messaging,
Informing me 
That all is well.